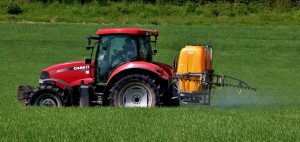 Portage County Extension has completed all Pesticide Applicator Training and Testing for 2022.
If you still need to be certified, contact information is below.
UW-Madison Division of Extension Pesticide Applicator Training (PAT)
Contact PAT for questions about getting training materials, signing up for live review sessions, or any questions or comments you have about our training material.
Email: PATprogram@mailplus.wisc.edu
Phone: 608-262-7588
Website:  https://fyi.extension.wisc.edu/pat/
The Wisconsin Department of Agriculture, Trade and Consumer Protection (DATCP)
Contact DATCP for questions about certification, licensing, scheduling an exam, exam scores, or issues of pesticide regulations.
Phone: 608-224-4548
Website: Bureau of Agrichemical Management
Email: datcppesticideinfo@wi.gov for questions regarding Pesticide Certification and Licensing