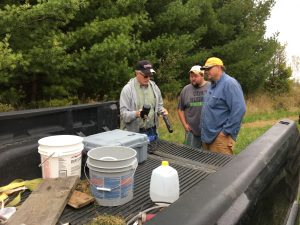 Farmers,
You are likely eligible for the Paycheck Protection Program to cover self-employment!
Note, Currently the total available for this program is $349 billion and is a first come, first served situation.  Check it out now, don't delay.
If you have hired labor the recent announcement of the Paycheck Protection Program (PPP) may be of interest to you to help you through these tough times and be able to keep your employees on board.  The Paycheck Protection Program (PPP) provides forgivable loans to small businesses to pay their employees (including self-employment) during the COVID-19 crisis.
Farmers are eligible for PPP loans through the Small Business Administration (SBA).  See the attached updated article and the Extension Responds link to more information about PPP.  https://farms.extension.wisc.edu/ppp-and-farmers/ .