Broadband Task Force for Portage County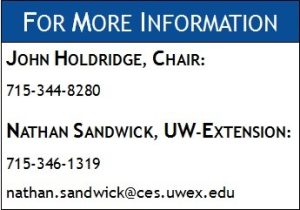 The Broadband Task Force for Portage County involved several community leaders in local government, education and the business community working together to guide the development of high-speed internet in Portage County. It formed in August 2015 following discussion at regular meetings of the Portage County Unit of the Wisconsin Towns Association. The task force was chaired by John Holdridge, who is the Chairperson of the Town of Hull.
List of Task Force Members
Broadband Needs Assessment
The task force determined that its first task would be to initiate a countywide needs assessment regarding high-speed internet, and offered guidance for the countywide high-speed internet needs survey which was executed in late 2016 and early 2017. The county was divided into four distinct areas to be surveyed based on their population density and other known factors.
The final report with appendices are available for review. The preliminary results for each surveyed area of the county can also be downloaded for quick viewing.
In addition to the needs assessment, the task force also followed what Portage County and other counties are doing with respect to broadband development, and has recognized funding opportunities that may be of interest to various service providers and others in Portage County.
 Press Releases
Internet Service Mapping
Additional resources on broadband in the state of Wisconsin, including an interactive broadband map, are available through LinkWISCONSIN.