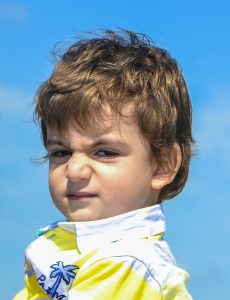 If you are a parent of a 4-7 year-old and your child has experienced any of the following:
• Temper tantrums
• Difficulty making or keeping friends
• Impatience or interrupting
• Not listening
Then the Raising a Thinking Child workshop may be just right for you!
It is a refreshingly practical curriculum that helps you help your child learn how to think, not what to think. Through 7 weekly classes, along with interactive, fun activities for you and your child to do at home, you will learn ways to help your child think in new problem-solving ways.
ONLINE Classes will be held Tuesday's
March 26, April 2, 9, 16, 23, 30 & May 7, 2019
8:00-9:15 p.m.
Cost: $30 per family for the workbook
Scholarships are available: Just call 715 346-1321
Pre-Registration is required.
Register online here or download the registration form.
Participants will learn:
• To give their children skills to solve their own problems and think about the consequences through fun games
• How to help kids care about and understand their own and others' feelings
This program is facilitated by Sherry Daniels, Family Living Educator, Portage County UW-Extension and Nancy Schultz, Human Dev. & Family Relationship Educator, UW-Extension. Using a Zoom Meeting app you will be able to join us from the comforts of your home. All you need is a smart phone, tablet, or computer.