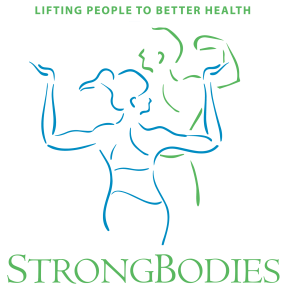 Portage County Extension is a participant in the national evidence-based StrongBodies™ program.
StrongBodies™ promotes positive change in people of all ages to live stronger, healthier lives by providing knowledge, inspiration, access to programs, and ongoing support.
StrongBodies™ envisions a worldwide community of people who are fit, strong, and healthy; in turn, these empowered people will become positive agents of change for their families, communities, and beyond.
Learn more at Wisconsin StrongBodies™.
Pre-registration is required. 
Classes are held at the following ADRC of Portage County Dining Sites
Lincoln Center
Mondays & Wednesdays, Oct. 2 – Dec. 18
1 – 2 p.m.
Junction City Park Lodge
Tuesdays & Thursdays, Oct. 1 – Dec. 19
10:30 – 11:30 p.m.,
Plover Municipal Center
Tuesdays & Thursdays, Oct. 1 – Dec. 19
9:15 – 10:15 a.m.
Jensen Community Center, Amherst
Mondays and Wednesdays, Oct. 2 – Dec. 18
10:30 -11:30 am
*NEW*
American Legion Rosholt
First Quarter class is offered for free.
Orientation October 1st, 2019, 10:30am.
Tuesdays & Thursdays Oct 3 – Dec. 19
10:30 -11:45 am
*NEW*
Advanced Strong Bodies at the ADRC/Lincoln Center
Tuesdays & Thursdays beginning October 1st, 2019
4:30 – 5:30 p.m.
Call for Details
To learn more about the program, or to register call the Extension office:
Penny Schmitt, FoodWIse Nutrition Educator
715-343-6254
penny.schmitt@ces.uwex.edu
Partners include: Portage County ADRC, Stevens Point YMCA, United Way of Portage County and local communities.