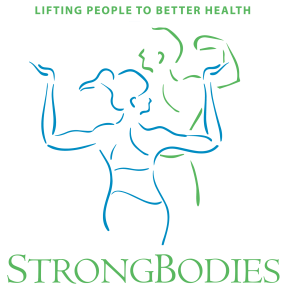 Portage County UW-Extension along with the Portage County Aging and Disability Center will be hosting the StrongBodies™ program.
StrongBodies™ will catalyze positive change in people of all ages to live stronger, healthier lives by providing knowledge, inspiration, access to programs, and ongoing support.
StrongBodies™ envisions a worldwide community of people who are fit, strong, and healthy; in turn, these empowered people will become positive agents of change for their families, communities, and beyond.
Classes are held on Mondays & Wednesdays at 1 pm or Tuesdays & Thursdays at 4:15 pm.
Pre-registration is required.
To register call the UWEX office at 715-346-1316
You can download the registration/welcome packet here.
For questions on program specifics call or email

Sherry Daniels, Family Living Educator
715-346-1321
sherry.daniels@ces.uwex.edu