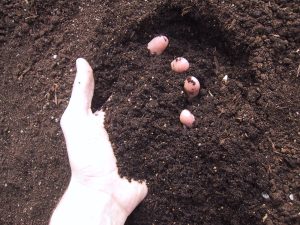 Portage County Extension is offering soil testing for lawns and gardens.
For information on why to test your soil and how to collect your sample click here to download or view our fact sheet.
What you get:
Analysis of current nutrient content of your soil (P,K).
Current soil pH.
Recommendation of type and amount of fertilizer to add.
What we need:
A total of 2 cups of air dry soil.
Samples should contain soil from surface to 6 inches deep.
Take soil from 3 to 5 places in area to be tested, mix together; submit 2 cups of mixture in a clean plastic bag.
When to sample:
Can be done any time soil is not frozen.
Best done before you apply fertilizer.
What is the cost?
Standard cost is $15 plus shipping costs for a garden, lawn or food plot.   Cost varies depending upon type of sample testing to be completed. Payment in cash or by check due at time of submission (checks payable to Portage County Treasurer). Results usually received within three weeks of submission.