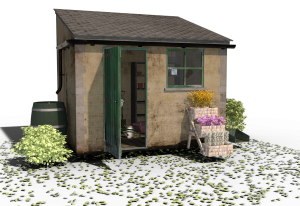 The next Portage County Master Gardener Level 1 training is scheduled to begin Tuesday Evening, January 28, 2020.   The registration deadline is January 14, 2020.
Prior to the next available training interested persons can join the Master Gardener Volunteers as an Associate member.  This allows you to get to know the group, learn from current MGVs, enjoy the activities and see what membership is all about.  The yearly dues for an Associate member are $15.00.
Training Class Information
Sessions for the 12 week course scheduled for Tuesday evenings and will be held here at the Annex.
The course fee is $150 for individuals or $165 for two persons at the same address who will share the materials.
This fee includes the Extension Master Gardener Manual: Foundations in Horticulture, handouts, and fees for speakers/trainers.
A $75 rebate is available for course graduates who provide a minimum of 24 hours of documented, qualified volunteer service in the community prior to December 31, 2020. (a two-person, same-address enrollment is only eligible for one rebate.)