Ag News & Events:
NEW 2023 Portage County Plat Books Now Available!

The NEW 2023 Portage County Plat Books are now available! All proceeds from the plat books support the Portage County 4-H Program.

Pesticide Applicator Testing Information

  County Extension Offices are no longer selling the manuals.  All manual sales must be done through the UW PAT Program.  Manuals are $40 per book. Books are assigned to applicator, so each must have their own. To purchase training materials online visit https://fyi.extension.wisc.edu/pat/private-order/ To purchase with a check use the form here click here t […]

Soil Testing

Portage County Extension is offering soil testing for lawns, gardens, food plots and fields.
---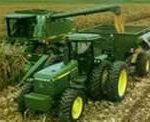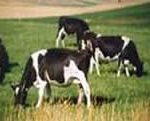 Portage County Agriculture Information
Portage County Agriculture: Value & Economic Impact Brochure (PDF, 295 KB)
If you have any questions regarding Agriculture in Portage County, please contact:
Ken Schroeder
Portage County – UW Extension
Portage County Annex Building
1462 Strongs Avenue
Stevens Point, WI 54481-5246
Phone: 715-346-1316
Fax: 715-346-1323
Email: ken.schroeder@wisc.edu