Community development is the process of helping a community strengthen itself and develop towards its full potential. The Community Development Educator provides a variety of education programs and resources to community organizations, local government officials, and businesses to address local issues:
Leadership and organizational development
Strategic planning
Community economic development
Local government education
Natural resources education
Backed by University of Wisconsin research, UW-Extension educators work with local governments, civic organizations, businesses and community leaders to help people identify critical local concerns, set goals and work on solutions.
Community Development News & Events
Staff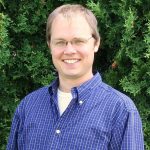 Nathan Sandwick
Community Development Educator
Portage County UW-Extension
1462 Strongs Avenue
Stevens Point, WI 54481-2947
Phone: 715.346.1316
Email:  nathan.sandwick@wisc.edu
UW-Extension's Regional Natural Resources Program
The University of Wisconsin-Extension, in partnership with the Wisconsin Department of Natural Resources and other agencies and organizations, supports a Regional Natural Resources Program.  This program includes a network of educators located throughout Wisconsin, with expertise in water resources, forestry, citizen engagement, process facilitation, and design and delivery of natural resource outreach materials.
To access this network in Portage County, contact:
Kris Tiles
Located at the Marathon County Extension office
Phone:  (715) 261.1254
E-mail: kris.tiles@uwex.edu
For more information about the program, visit: http://naturalresources.uwex.edu
For more information on forestry programs in Wisconsin, visit: http://woodlandinfo.org/