Available classes may have limited space and require registration.  All classes are free to attend.
Please call Penny at 715-343-6254 for more information or to register.
Yuck to Yum
Is mealtime a stressful time for your family? This class is for you. Connect with other parents & learn new ways to navigate mealtime & choose healthy foods for your family. Series of three 1-hour classes.
Upcoming Class:
Please call to be put on a wait list
Online Yuck to Yum
We are taking our popular Yuck to Yum series and bringing it online! We will hold a series of 3 night classes available via Zoom interactive web platform. The final class will be an in-person cooking class where you can meet your classmates and cook a healthy meal with your child.
UPCOMING CLASS:
Please fill out this survey to help us schedule the next class
Shopping Matters Grocery Store Tour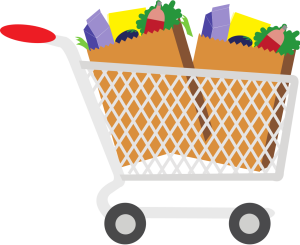 Looking to eat healthier, and save money too?
Learn how to "shop for health" at your local Walmart. Tours include info on choosing healthy foods on a budget, the trick to item-pricing, and tips on reading food labels! Every participant receives a reusable grocery bag and a $10 grocery store gift card!
FoodWIse Grocery Store Tours 2020
Walmart in Plover
March 12: 10am & 7pm
May 14: 10am & 7pm
Walmart in Wisconsin Rapids
April 9: 10am & 7pm
June 11: 10am & 7pm
Cooking with Kids
Learn how to cook & prepare healthy meals as a family. Classes include simple recipes, tips on healthy eating and lots of fun! Join your "kid in the kitchen" for fun with fresh fruits & vegetables & practical cooking tips. Series of four 1-hour classes. For parents & kids, aged 6-10.
UPCOMING CLASS:
TBD
Please call to be put on a wait list